About Us
About Prospect Chiropractic Center
Ask the average person what a chiropractor does, and you'll probably get a wide range of answers. Some people will say that chiropractors essentially give people back massages and perhaps pop a vertebrae or two into place. At Prospect Family Chiropractic Center, we prove every day that chiropractic care is a little more than that.
At our facility, you will receive expert chiropractic care to help rehabilitate your body back from injuries and natural aging. With a professional at your side, we will offer therapeutic practices that help to strengthen damaged muscle groups, relax your body, and yes, pop your back for you.
For anyone who has suffered through back or neck pain, they will know that it can be excruciating and disruptive to your life. By calling our chiropractic care facility, we can have our staff help attend to your pain right away.
Nearly 20 Years Open, Hundreds of Patients Served!
The human body is a massively complex network of systems that are designed to work together. When pain occurs in one part of your body, it can ripple outward as a stone dropped into a pond of water. Your spine and spinal cord are the control centers of your body, and a wide variety of health issues can be treated through chiropractic care. Since the year 2000, we've been proud to treat hundreds of clients. Because chiropractic care is often a more effective and less expensive approach than invasive surgeries or medications, we encourage you to give us a call and attend to your aches and pains in a natural way.
Contact Us to Schedule an Appointment
Contact us today for our services.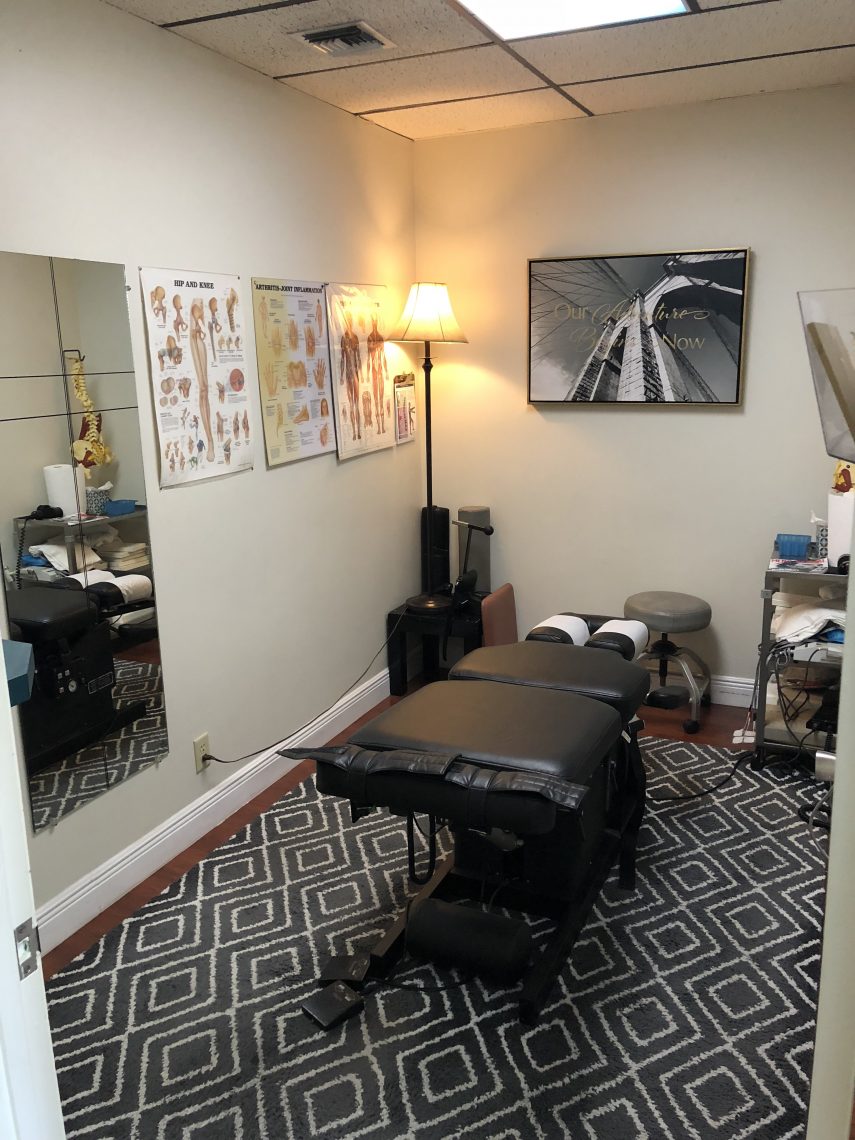 ---
We're laser-focused on communication and patient care. From the moment you enter, it's our job to be responsive and understanding. If you're new to chiropractic care, we'll happily answer all your questions, and we'll create a personalized treatment plan that makes sense for your needs.
Dr. Bill Moran offers an incredibly extensive knowledge base and experience related to the Chiropractic practice. Ensuring the overall safety and efficiency of each process are our cornerstones. We utilize the Activator Method for adjustments and provide strictly evidence-based suggestions and treatments. Dr. Moran uses the Activator, which is a high-speed/low-force instrument to adjust the spine to its normal juxtaposition. Many people have hesitancies towards chiropractic services in fear of the "cracking and popping" sensations. The Activator is an outstanding tool to properly adjust without the uncomfortable "sounds of adjustment."
---
As our Office Manager, Beverly is fluent in Spanish and has an extensive background in the Chiropractic field. She's an absolute pleasure to have around the office and brings a continually positive approach to any situation.
Our Insurance Manager, Wanda, brings nearly 40 years of experience to the office and continually goes above and beyond to answer any questions related to our insurance policies, while also ensuring that our patient's services are covered by their providers.
Carina, Dr. Moran's Chiropractic Assistant, has been an integral part of our day-to-day processes. She's well experienced and brings a contagious personality and drive to provide the best care possible for our patients.
After being a part of our team for more than 20 years, Andrea is an outstanding licensed massage therapist and works directly with Dr. Moran to provide continual care for patients and pain-relieving Massage Therapy.
For more information or to schedule an appointment, contact us online or by phone today.